Please contact me by filling out and submitting the form below. Thanks!


Save 10% off the entire collection of stylish maternity wear at Queen Bee Maternity with the code STYLISHBUMP10

Snuggling up to Mamaway Award Winning Pregnancy Pillow, superior rebound with ultimate support and comfort. Get extra pillow case now for a limited time only.Click to learn more.

Baby bags and stylish accessories for mamas and babies. Save 10% with the code STYLISHBUMP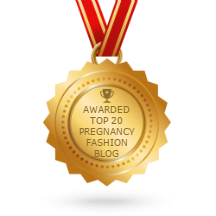 Latest posts
Sleep well with Santi the Sloth

Babies and toddlers can have all sort of reasons for not sleeping. And no, it's not just to punish we parents! There are so many ...

Natural Pregnancy Skincare from Lovekins Australia

No matter who you are, all mothers want the best for our babies, and that starts with pregnancy. Looking after your body and your skin is ...

Bags for Stylish Mamas have arrived

When I first started shopping for a 'baby bag' I was a bit disheartened by all the nylon, plastic-looking bags on offer, adorned with designs ...
Configuration error or no pictures...